Finding and using customer language
June 3, 2020

When you're creating content for your customers and prospects, we always recommend that you use the words your customers say. Using customer language means that:
You are addressing the problems they say they have (instead of the problems you think they have)
The language you use is the language they use, which makes it easier for search engines and social media to match your content to their questions
When your customers and prospects arrive on your site, you have instant credibility with them because you're speaking their language
While customer interviews are ideal sources of this language, not every company has an ongoing interview program. But there are plenty of places you can find this language if you know where to look.
Customer review sites. Places like G2Crowd are goldmines of customer language, since they catalog thousands of reviews written by real customers. Here are a couple of good examples of useful reviews:


We've underlined in red the specific language that a real customer is using to describe how they use this product (in this case, Drift.)
Live chat. Live chat can be really helpful for your entire content marketing strategy. In brief, it's literally a source to ask visitors to your website about what they're experiencing, and what problems they're trying to solve. (And here's more about how live chat can improve your overall strategy.)
Interviews. Not every company has an ongoing interview program with customers, but maybe you can start one if you don't! Some important questions to ask:
What problems does our product solve for you?
How would you describe our product to someone else?
If our product disappeared tomorrow, what would you do instead?
These interviews are also great for learning about how your customers make decisions, and where they hear about solutions. "How did you hear about us?" or even "Where do you go to get information about products you're going to use?"
Keyword suggestions. These are your favorite search engine's suggestions for what else searchers are looking for.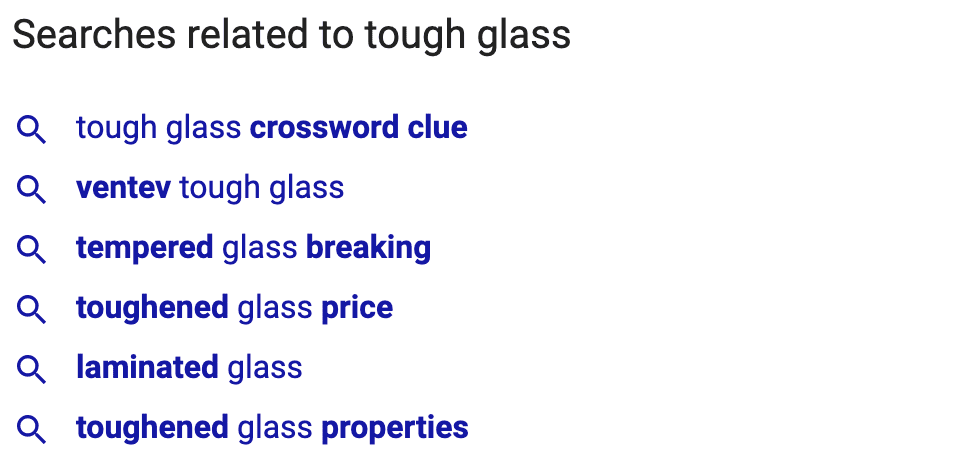 Conclusion
Finding the language that your customers use to describe you and their problems is key to successful content strategy and promotion. There are lots of sources you can use, and the highest value is talking to customers. These conversations will dramatically improve the ability of your content to speak to the people you need to speak with.
🏆 If you found this useful, you might want to subscribe to our newsletter. When we have enough interesting stuff to say, we send another edition (typically a couple times a month). No spam, of course.