Gathering Seed Keywords
Let's get down to business! First, you'll generate an initial list of topics, or seed keywords, that we'll prioritize later.
Anything that you would use to label what your content is about is potentially a good seed keyword or topic:
"Customer service"
"Facilities management"
"Security consulting"
During this stage, all you need to worry about is identifying keywords that are relevant for your business or client. We'll analyze and refine our list shortly based on our key metrics of volume, relevance, and competition.
Our end goal is somewhere between 30 - 70 high-quality terms, but during the first pass it's good to shoot for more, because a lot of them may not have any search volume—meaning you probably won't want to prioritize them.
By the way, it is possible to build seed keyword lists that have many hundreds—or even thousands—of keywords that you further evaluate for inclusion in your final strategy. And while it's often helpful to be thorough, in practice, we see limited value from additional suggestions generated by keyword tools (unless you have a large team behind your SEO efforts).
We bet you can name most of the seed keywords you want to use off the top of your head, or maybe with an hour or two of research. No need to build exhaustive lists.
Good Places to Find Seed Keywords
There are lots of good places to find seed keywords. Start with:
Your website. The best place to find seed keyword ideas. What are the key phrases that appear in your value proposition, in customer testimonials, on your homepage, and in your blog? What do sales, product marketing, and others in your company say are important phrases? What's in your product documentation?
Competitor websites. What are the key phrases they use?
Comparison sites. Sites like G2 will often have blurbs or reviews of your software or competitors' software. This can be a really good place to find language that can be used for seed keywords.
If you want to invest some more time, maybe for your first revision of your keyword strategy, here are some other great sources:
Customer conversations. If you can talk to a few of your customers about how they describe your product and what they find valuable about it, that can be extremely helpful. Here are some good questions to ask.
Talk to customer service staff or listen to call recordings. How do the people who engage with your customers every day describe what problems you solve?
Product positioning and messaging materials. What phrases do you use to talk about your product? What category do you occupy? How do you want people to think about your product? What problems do you solve? And so on.
We have a list of additional sources here, too.
If you go through this list and you don't quite have enough seed keywords, you can start using keyword suggestion tools. In keeping with our advice above, you don't need to build an exhaustive list of thousands of keywords. It might be enough just to check out Google's suggested searches, for example.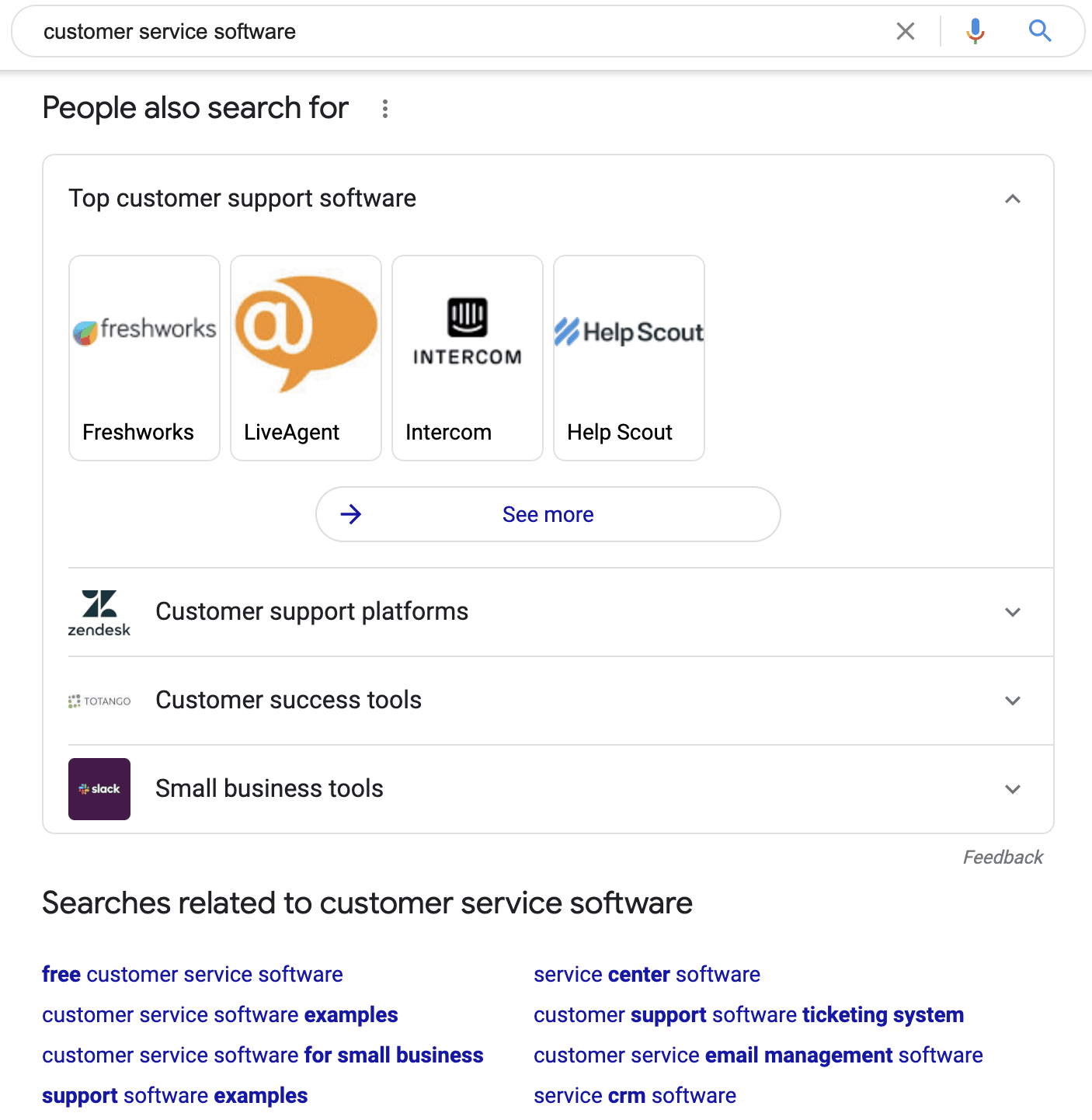 Once you've built your seed keyword list, enter them under the "Seed Keyword" column in the keyword strategy template. So you'll end up with something that looks like this: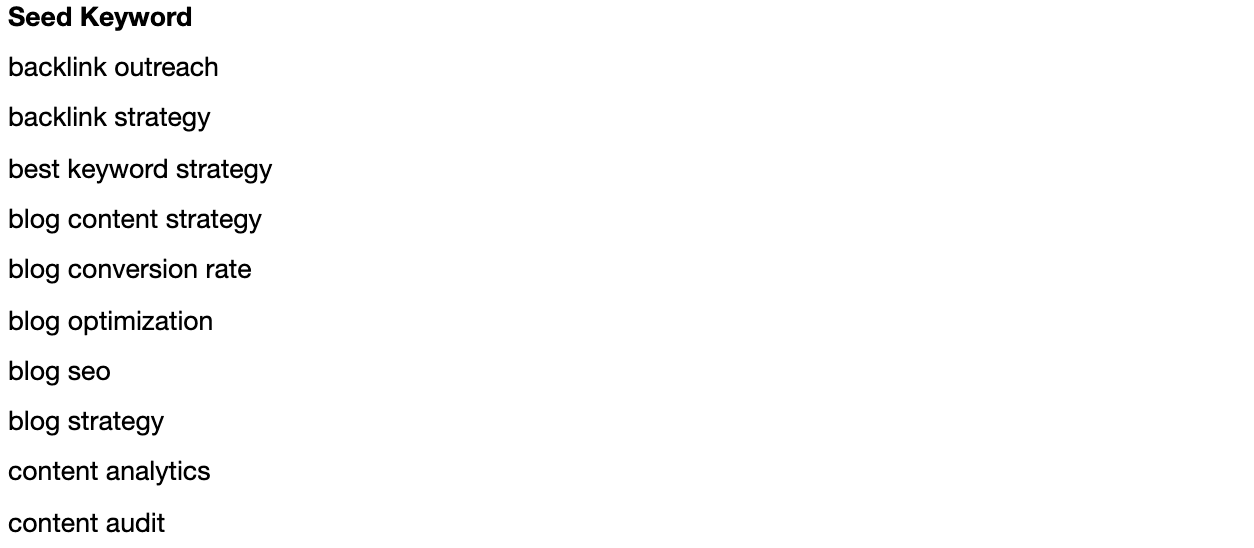 Congrats! The first step is complete: you have a broad list of seed keywords. Now, it's time to separate the good seed keywords from the bad.