The 5-minute SEO audit
July 13, 2020

There are lots of really complex technical, on-page and other audits out there – with dozens (hundreds!) of things you can look at to button up your site.
While it's all valuable, in our opinion most marketers should be focused on the fundamentals – valuable content demonstrating your brand's unique expertise, together with high-quality user experience. That's better for performance overall, and, in our experience, it's better for SEO in particular.
Following these rules, there's a 5-minute audit we do the very first time we look at a new client's site.
Does the site load fast?
Speed is a feature. Slow loading hurts you in search and in conversion rate optimization, it's true. And slow site speed is often an indicator of a bunch of other, deeper problems that we can't see from the outside:
Lack of focus on user experience on the site. Site speed is important for user experience, and yet it's one of the easiest things to deprioritize because it requires a long-term, systematic approach to your site.
A poorly-maintained CMS. If the CMS isn't well-maintained, content editors will also find it a chore to post content. That usually means less of it, and less time to focus on high-quality content.
An unclear analytics strategy. A major cause of slow loading is lots of Javascript, and often, lots of Javascript means lots of tracking tools.
An unclear conversion strategy. Another major cause of slow (perceived) loading is lots of popups and site widgets. Usually, this is an indicator that many things are being tried to inflate conversion numbers.
Does it look good?
To be fair, this can be subjective. But there are a few design problems we look for in particular. Bad design tends to degrade users' experiences, which creates friction in the buying process. It also indicates a focus on short-term metrics rather than a high-quality content experience.
Inconsistency in design. too many fonts, too many colors, inconsistent standards applied across the site, unnecessary animations. These sorts of problems create a drag on users' experiences, and often hurt conversion by causing visitors to wonder about your attention to detail in other areas of your business.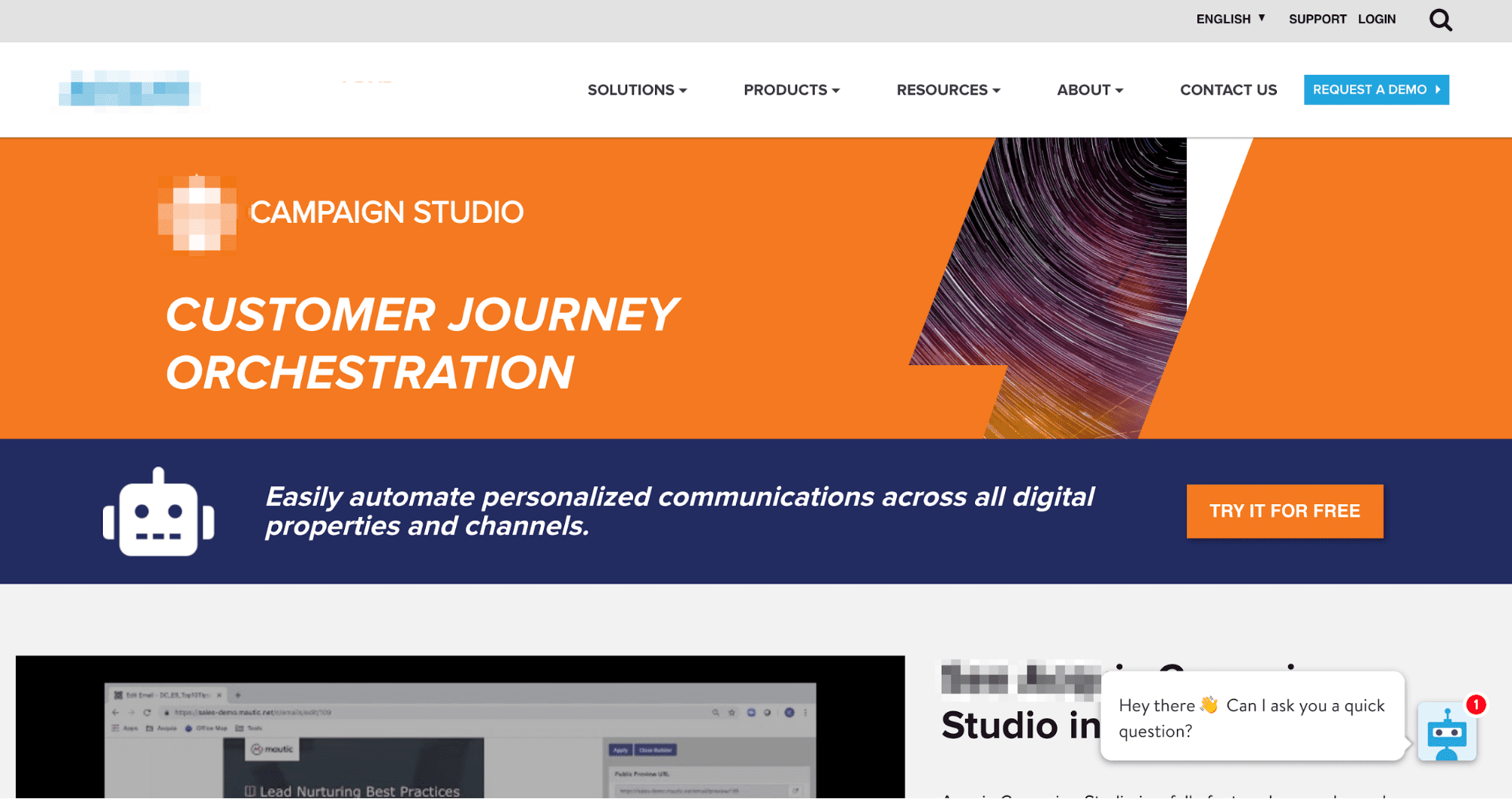 Generic stock photos. These don't help visitors understand your content. And they look, well, generic, particularly if they're on core pages like the homepage or product pages. Stock photos often mean that interest in producing relevant content is low. On core pages, we hope to see custom illustrations, diagrams, or demos. For blogs, illustrations or screenshots are best. It's also totally OK to not have images in a blog post, or to have some tasteful decorative elements instead.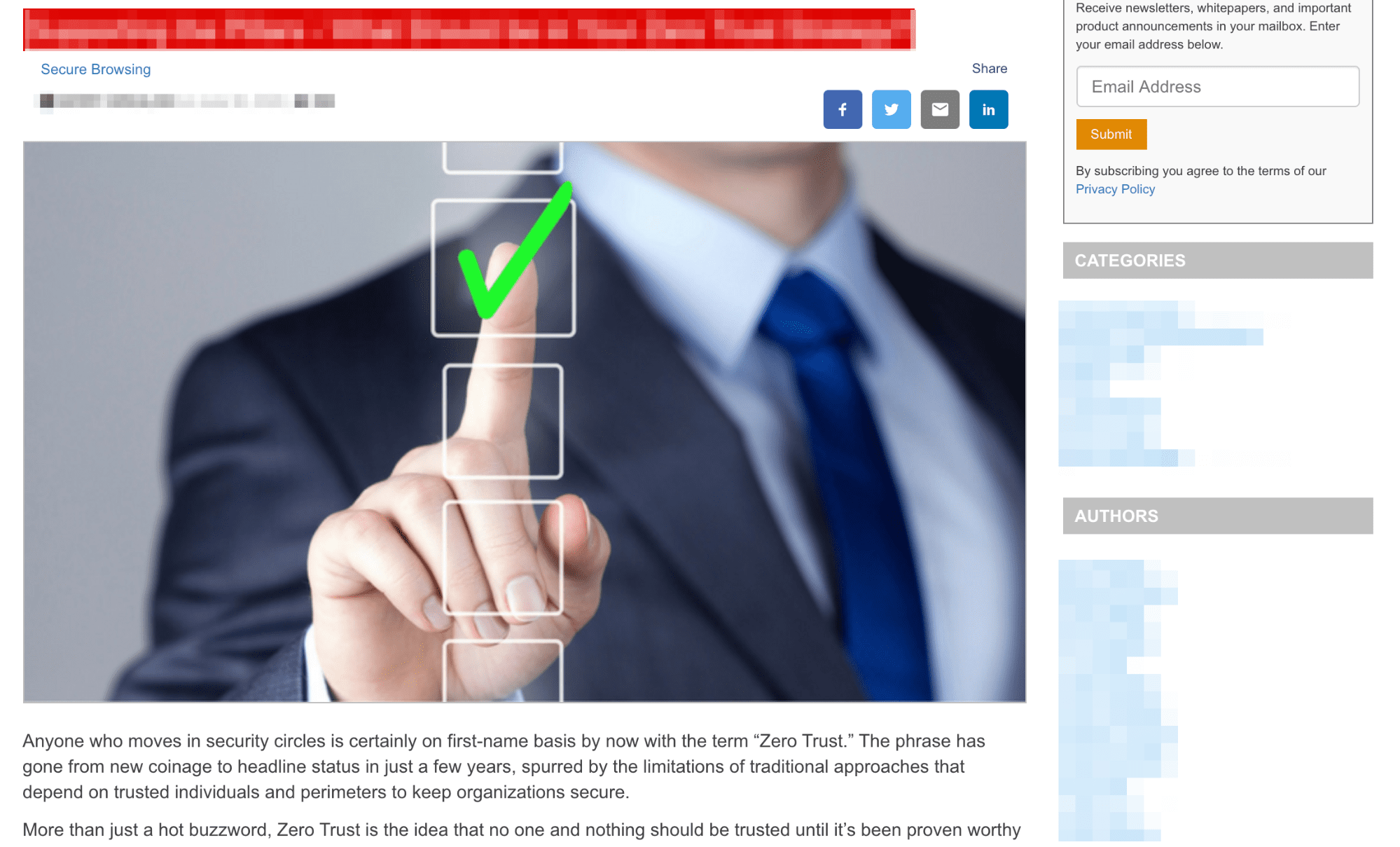 Lots of popups and widgets that aim to increase conversion – these usually degrade the site experience for visitors even if they're successful. If they go off too early (for example, when a visitor lands on the site, instead of after they've engaged with the content), that's a bad sign.
Can we tell what it's about?
It's hard to be successful in SEO if it isn't clear what your product does, and what your content is trying to say. A couple of things we look for here are:
Is it clear from the front page what your product does? For a lot of companies, it's very hard to tell. But clarity is an important driver of interest and conversions. Here's a somewhat more blunt formulation of this idea. (Side note: Sometimes a muddy value prop means that the company itself doesn't know what it does!)
The second part of the headline is the more compelling part, but it's there.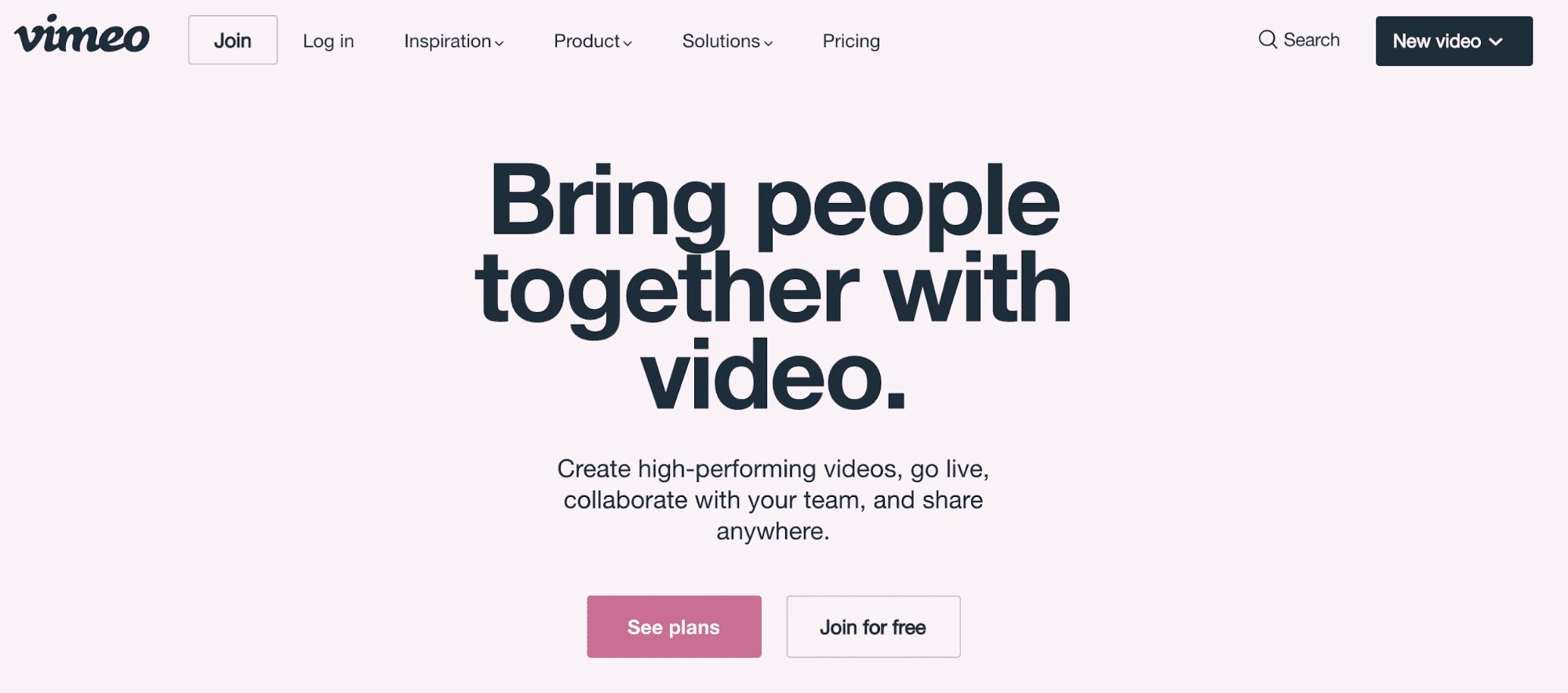 Is there a clear topic strategy on the blog? We often see large numbers of tags or topics, but the best way to generate inbound traffic – and be helpful to your customers – is to focus on a manageable number of ideas and areas where you can tell a complete story and deliver a useful body of expertise.
Conclusion
To recap, there are just 3 things that we look at in our 5-minute SEO audit:
Does the site load fast?
Does it look good?
Can we tell what it's about?
Of course, there are many other things that are worth looking at. And of course, some technical aspects are super-important. But checking off these fundamentals is the key to content performance, and a big opportunity for most businesses to distinguish themselves from their competitors.
🏆 If you found this useful, you might want to subscribe to our newsletter. When we have enough interesting stuff to say, we send another edition (typically a couple times a month). No spam, of course.